Best Video Editing Packages
Are you the frequent video creators, Vlogger, our Unlimited VidTrims works best for you. Whatever is your video need, our service will create best for you. Have a look! At our Subscription Packages?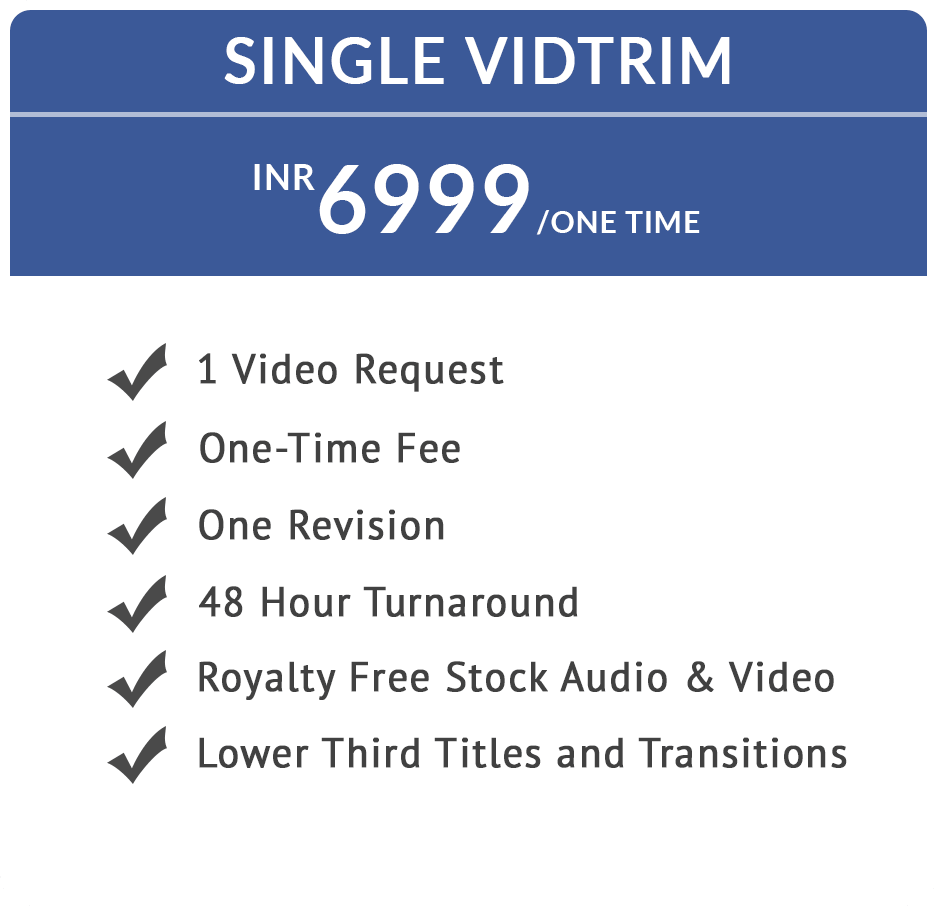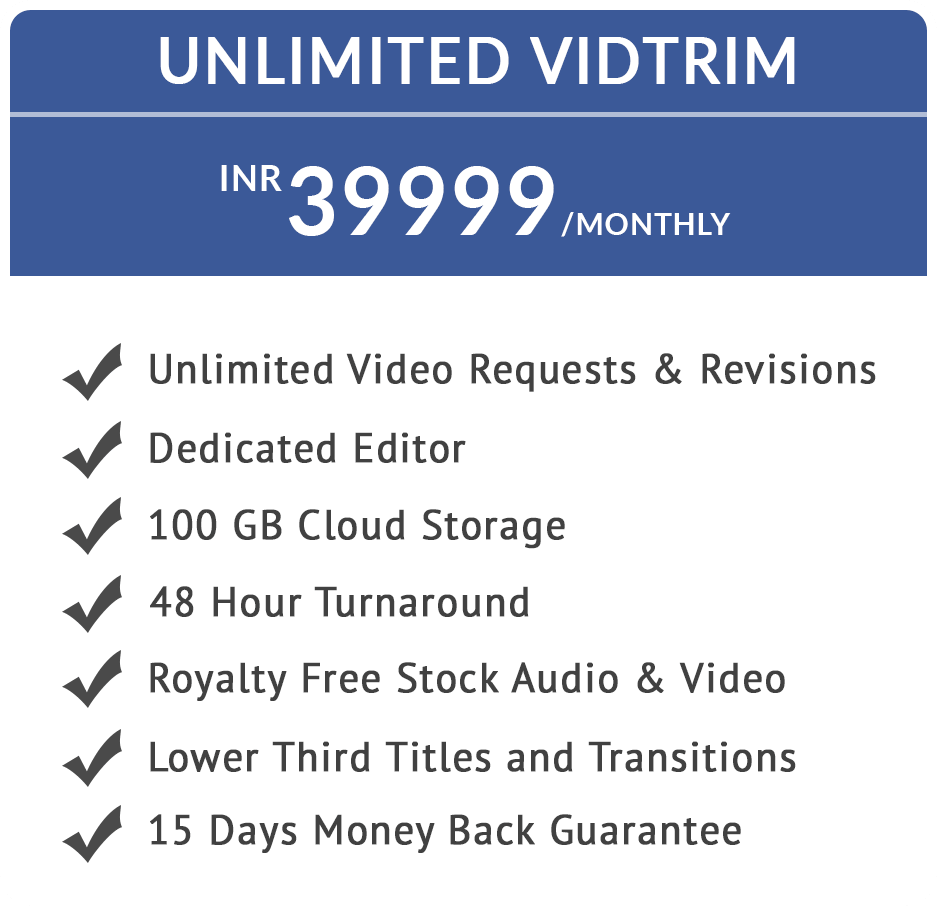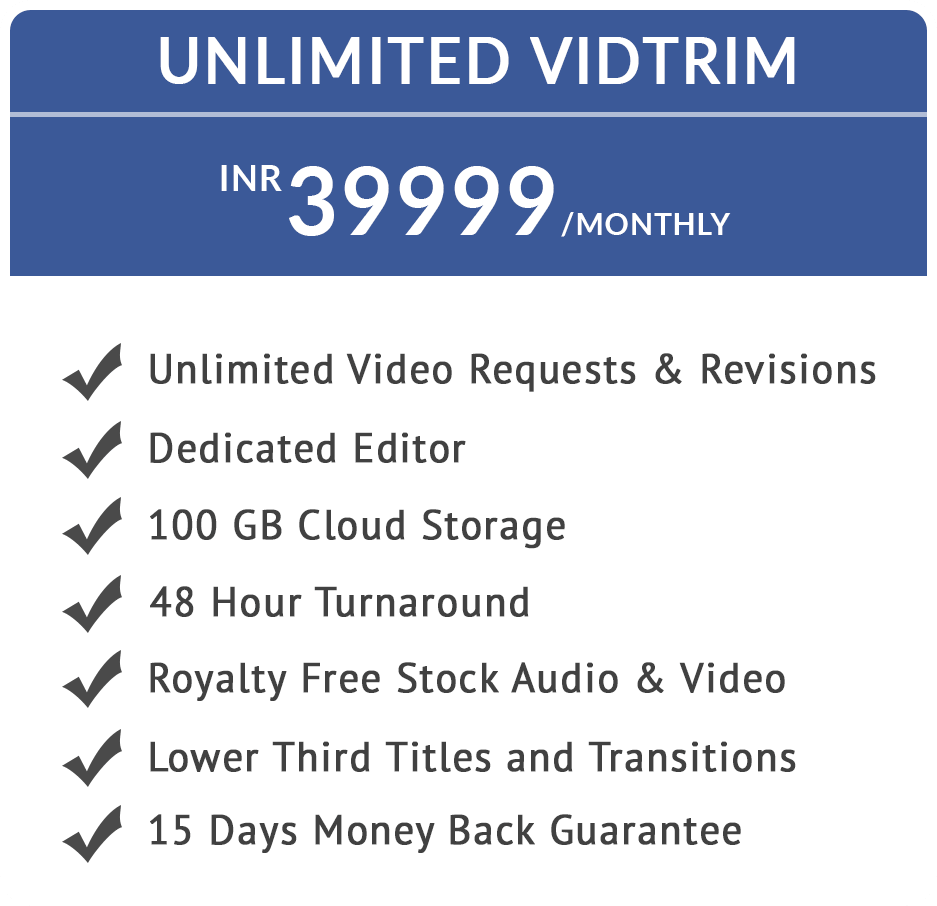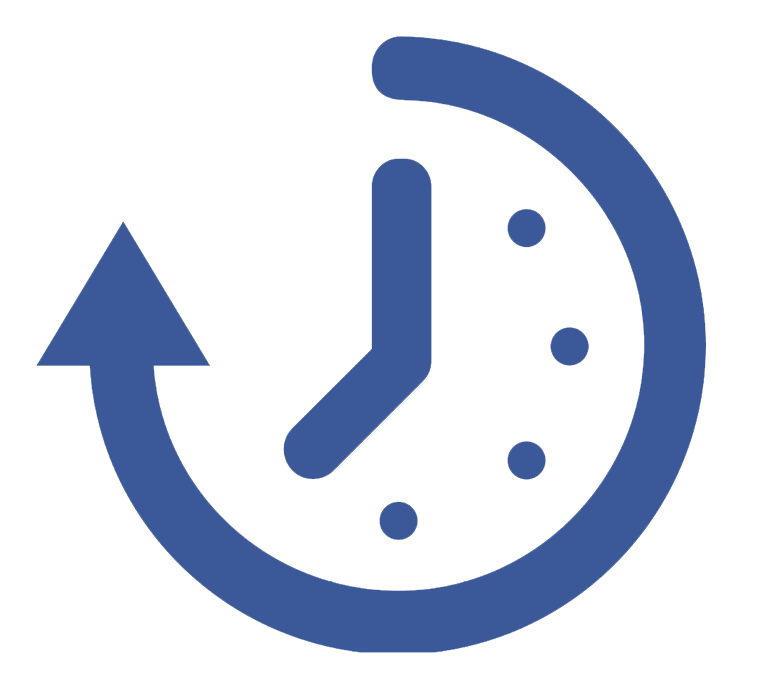 The standard video editing package includes 20 minutes. For every extended duration of up to 10 minutes, you can enrol our add-on service.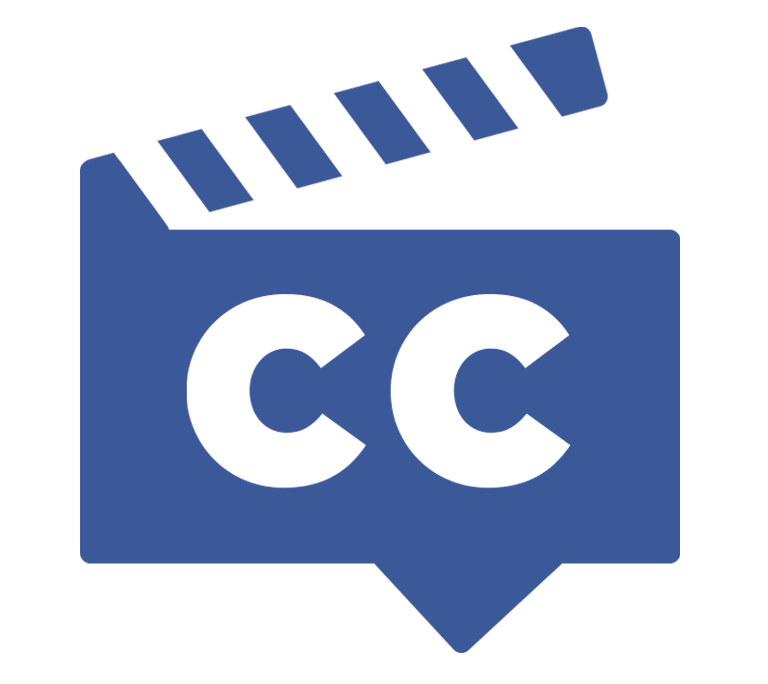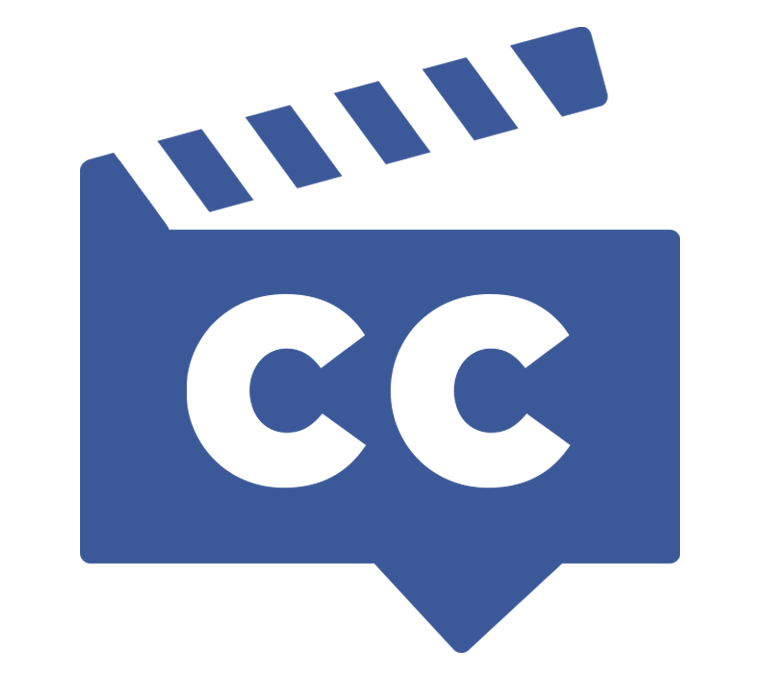 We offer video subtitling as an add-ons at the affordable rates so that your message gives clear communication.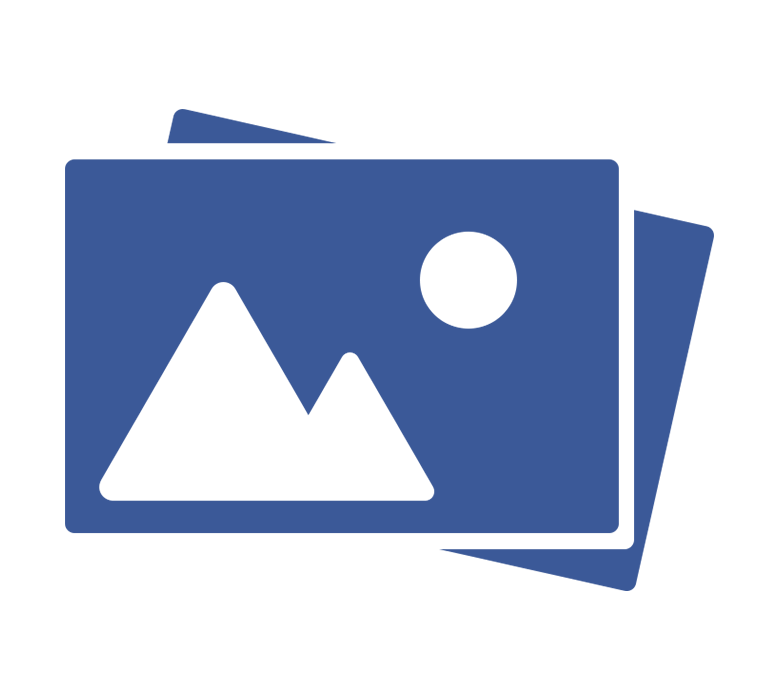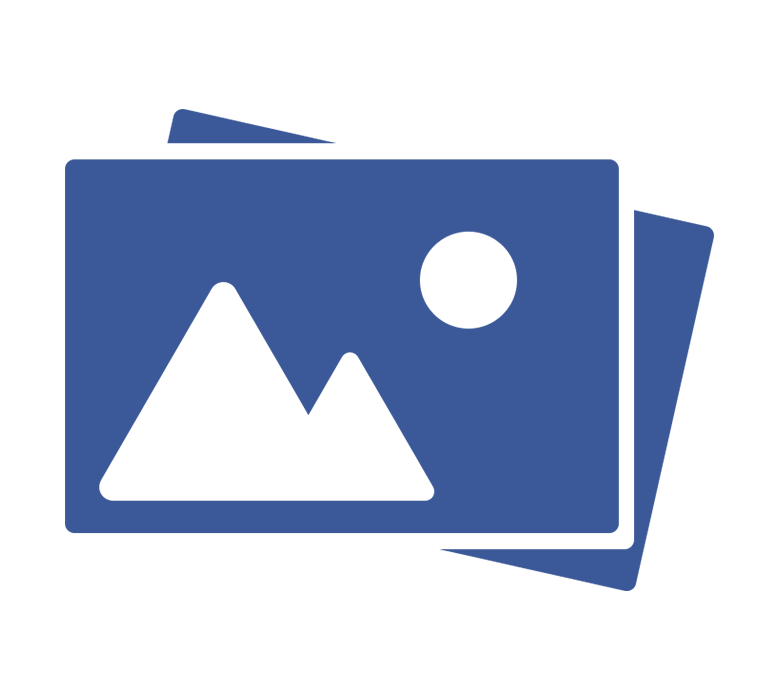 We create eye catching thumbnails to your video, leads to get more audience attention.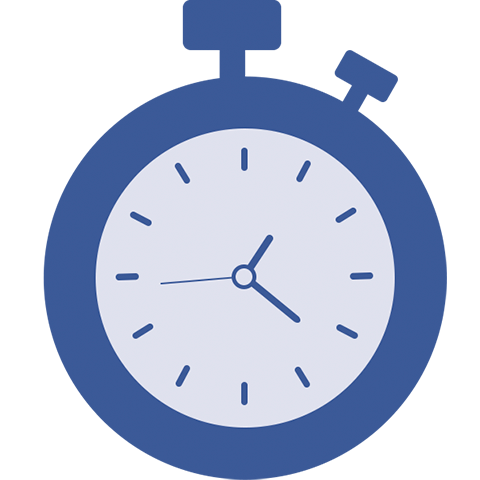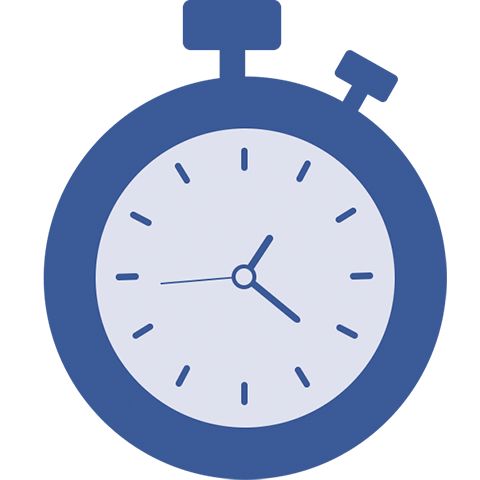 We offer express delivery service to get your single video ready up to 20 minutes at a fastest rate in 24 hours.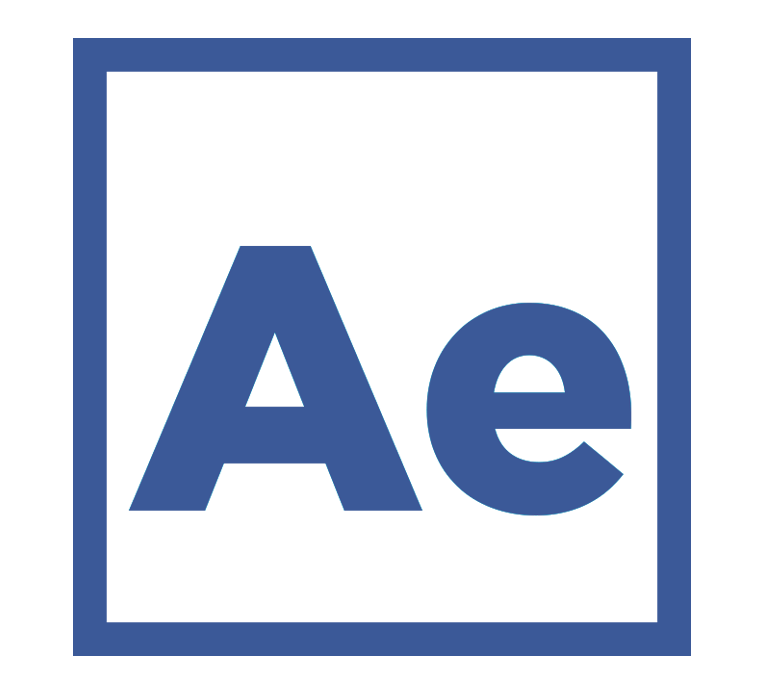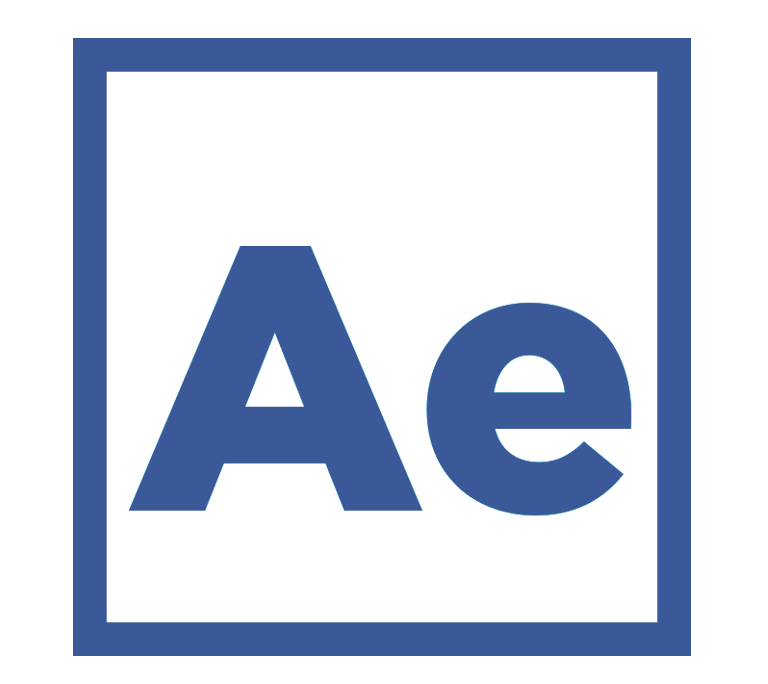 Get your After Effect Template edit with final HD Quality video output. –
Know More
Note : Add-Ons applicable to per Video. Unused minutes cannot be rolled over.
Frequently Asked Questions
Who can avail our video editing services?
VidTrims is a one-stop Solution for anyone who wants their video to be edited professionally.  Some of our clients include:-
Content Creators
Youtuber
Gaming
Online courses / Info Products
Product Review
Podcast to video
Vlogs
Corporates
Interview
Ads
Real Estate
Powerpoint to Video
What kind of video editing service can we provide?
So we do have a few limitations:
– The finished video can't be longer than 20 minutes. (But you can purchase our Extended Duration package)
– We can't record voiceovers
– We can't provide complex 2D & 3D animations here
– We can't do wedding videos
What is the turnaround time for video editing?
Our turnaround time is 48 hours. And our revisions take 24 hours
Can we request 10,000 videos to be edited in the VidTrims Unlimited Plan?
Yes, You get unlimited Video Trims as our editors are super fast and responsive. The point to be noted is that our turnaround time is 48 hours and our revisions take 24 hours, so the final deliverables frequency  depends on number of video request and frequency of revisions. Above all we can only work on one  video at a time. But feel free to upload 2,3,4 videos to us. We'll create a queue and start editing next once the first video is completed.
How do I get started?
Once you purchase your subscription, you will receive a confirmation mail with Invoice details. With 24 hours you will receive client login Id & Password, and Dropbox Storage link as per selected services plans. All you have to do is to login in your client-editor portal and you'll be directed to fill the "Video Request Form" where you'll be able to submit your first request!
Beyond that, in the shared Dropbox Storage Link you'll be able to submit videos raw footage, brand aesthetics such as logo, tagline, others, and download the final videos from your account. You can also share your feedback into your account.
How will we communicate to ensure the work gets done?
After payment, you have to login into our client–editor portal. There you just need to complete your profile that includes a few questions about your brand and style of video. We will then match you with your editor and send you a confirmation mail of starting the project. You're all set up and from on just…
Follow the three steps
1. Upload your videos into Dropbox.
2. Sign in into you Client Login Portal
3. Complete your video request form inside the Portal. Your dedicated Editor will take that card from there and you will see it going from different phases of editing, Assigned → In Progress → In Review → Approved → Completed.
As soon as our editor is done with your video, you will get an email from our system with a download link to the video. There you can ask for any revisions you'd like.